The Gathering Table
public journey mapping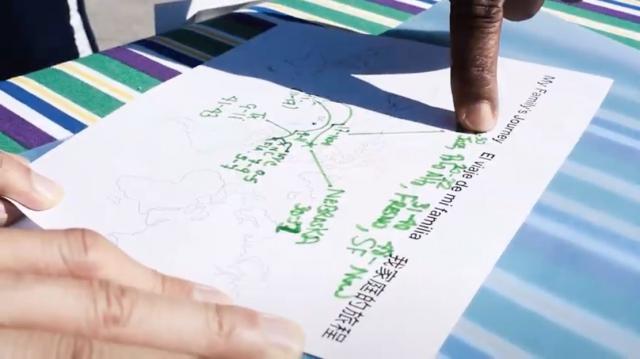 GATHERING TABLE is a mapping activity that explores migration stories. Evolving from an experimental public intervention, it is highly interactive. Participants exchange family histories with each other and draw the trajectories of their personal journeys to the here and now.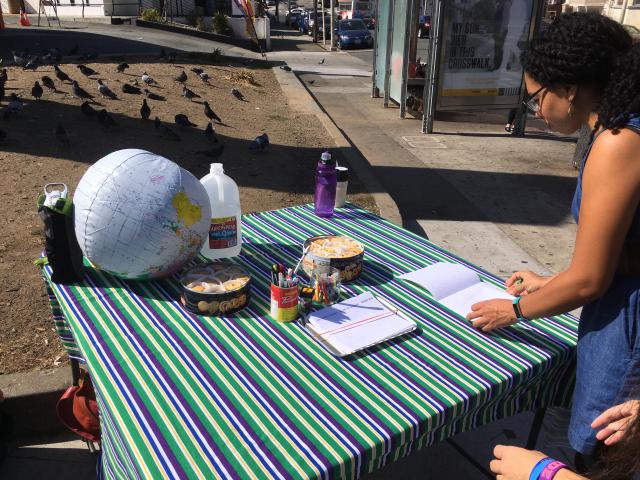 Drawing on our research background, this initial proof-of-concept was a guerrilla installation on the corner of 30th & Mission Street in San Francisco.  
We set up a small kitchen table on the sidewalk next to a major bus transfer point along the 24 Divisadero bus line. Commuters and pedestrians stop first for cookies and lemonade or ice tea. As we converse, we ask them about their journey to the here and now. A large, blow-up globe invites tactile tracings of their travels. We engage Spanish and Chinese volunteer translators to help facilitate, and multiple conversations crisscross over the table as strangers exchange stories with each other. 
With simple, blank forms and bright-colored pens, we invite everyone to sketch their families movements and note details of generational lore. These annotated mappings become the foundation for later installations and research. 
Because of an immigration crackdown at the time, we took extra care not to appear like officials or to ask invasive questions beyond anyone's comfort. This participatory event has been mounted at multiple public locations around the San Francisco Bay Area.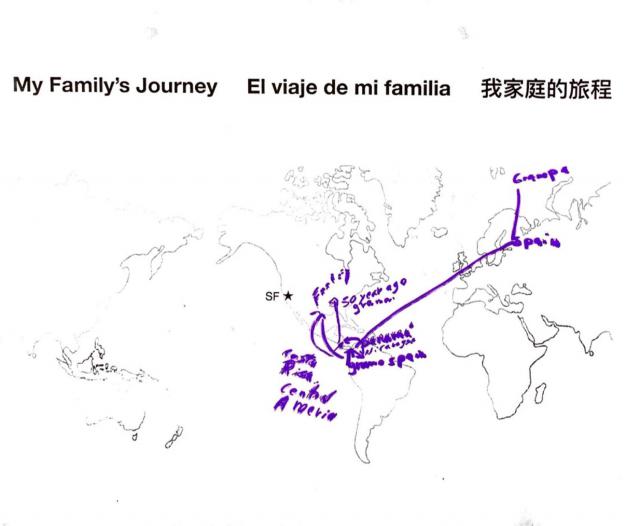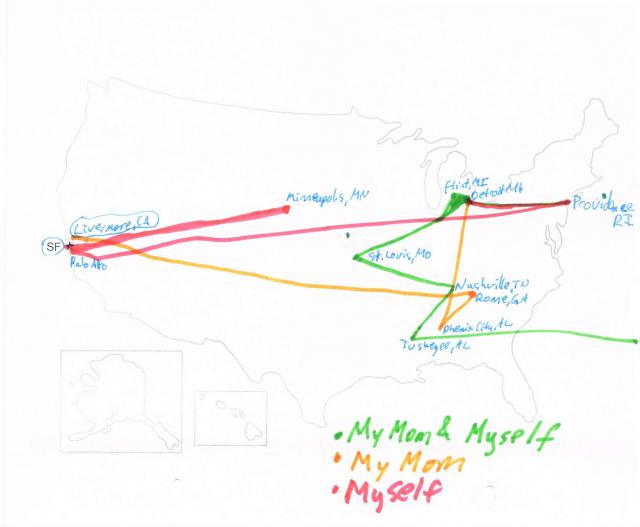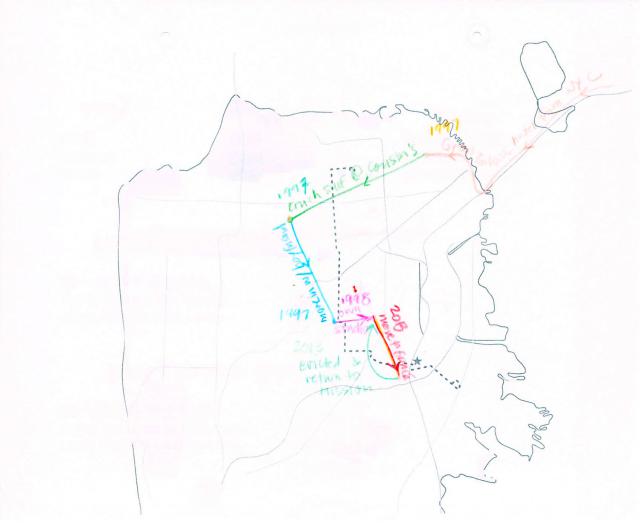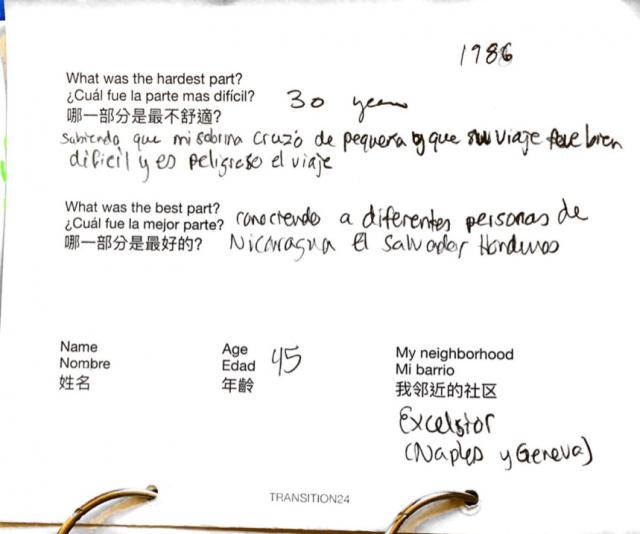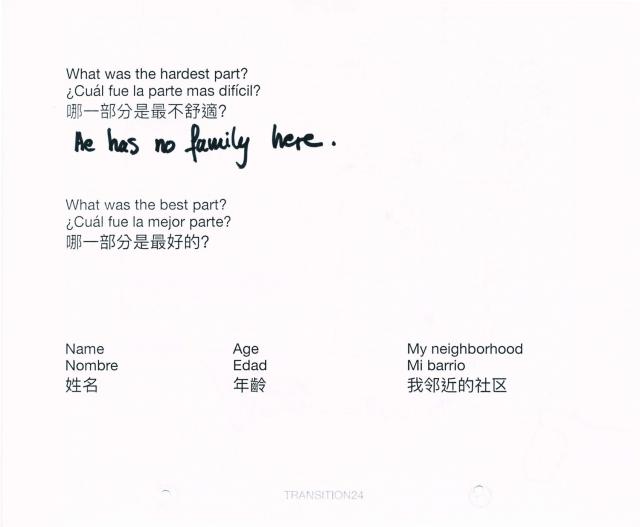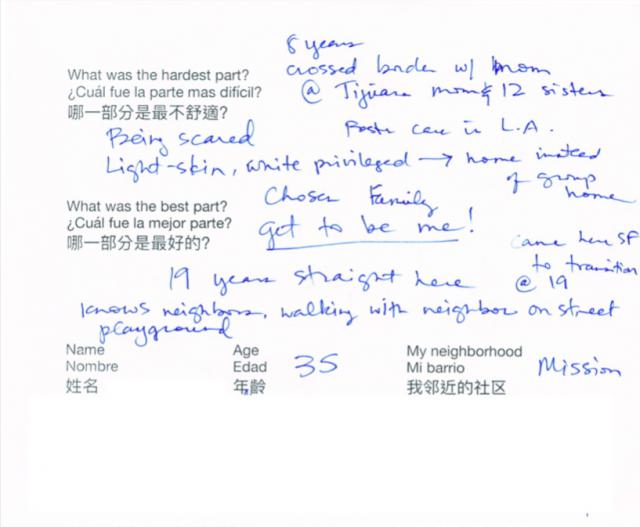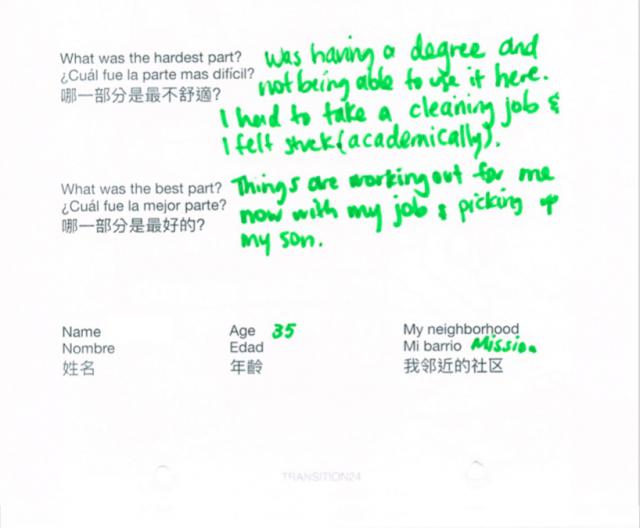 Collected Maps
Our journey template provides maps at three different scales – world, United States, and San Francisco – to allow for the many legs of travel, from fishing boats in the Indian Ocean to evictions from the Mission District.  On the back we ask "what was the hardest part?" and "What was the best part?" as well as some optional details about themselves.
The survey text appears in English, Spanish, and Chinese, the three most used languages in San Francisco. We immediately bind the maps into a simple ring so that others can read stories before contributing their own.
We listen as long-time friends and couples discover new aspects of each other.  Strangers on the street meet and exchange deep stories about their families. We met many people who have never been asked about their life journeys. They were eager, contemplative, and courageous, and we are grateful to them for sharing their stories. Their hand-drawn maps continually inform and inspire our work. 
Various stagings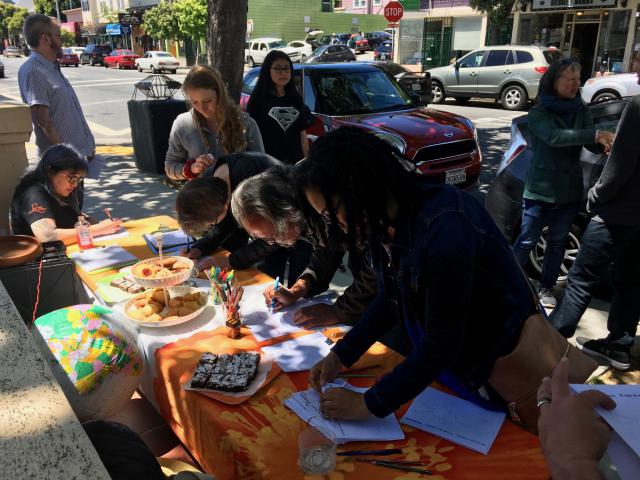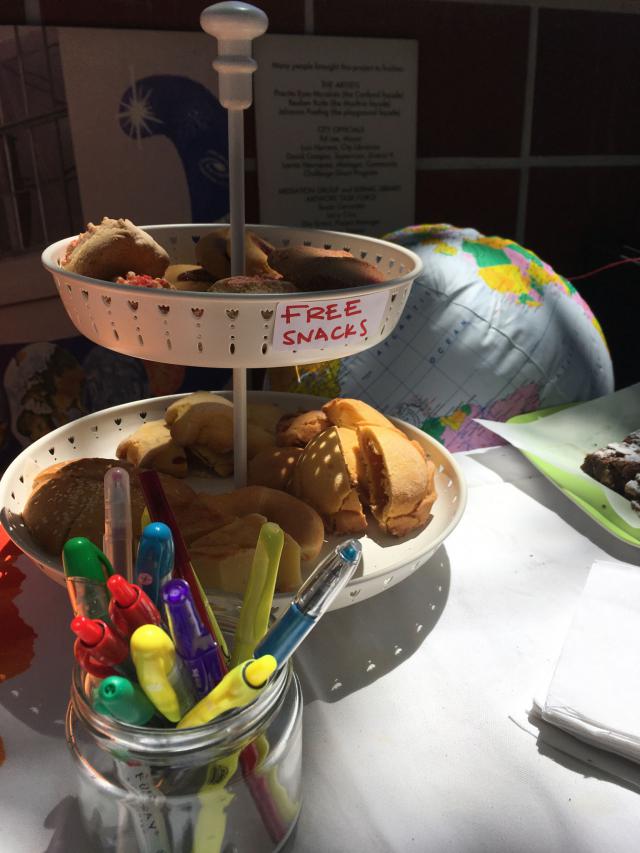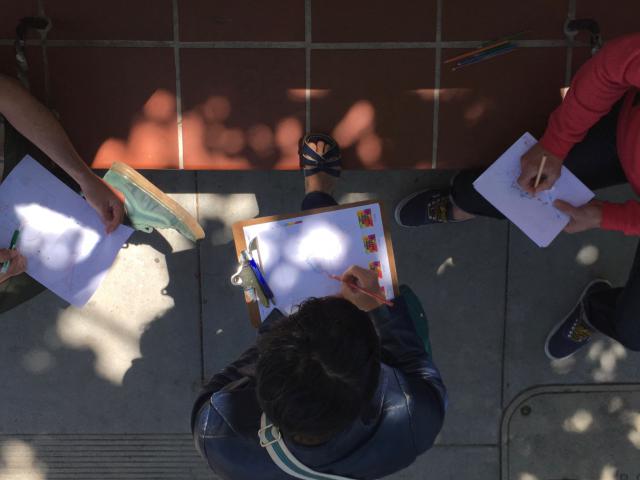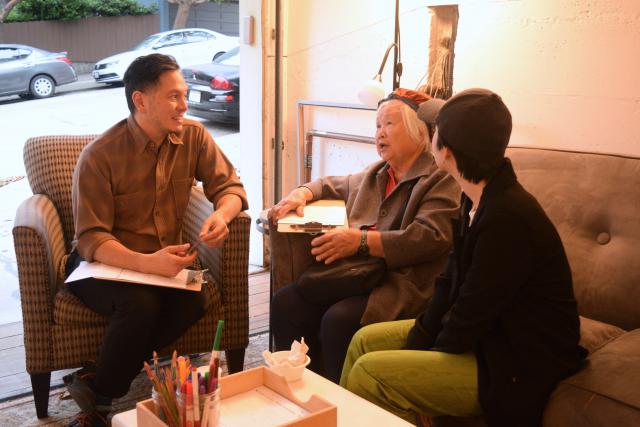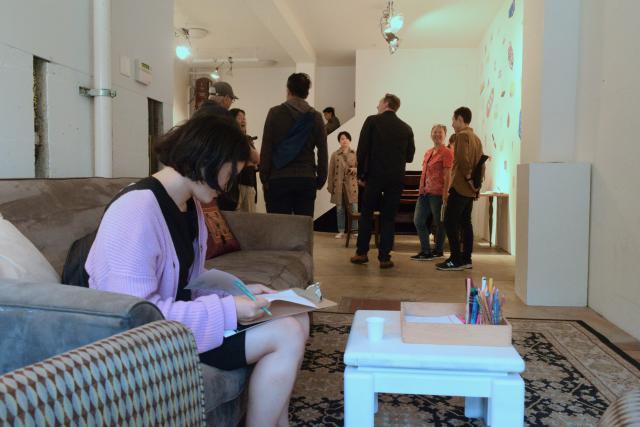 2017 — 30th & Mission St., San Francisco, California 
2018 — Bernal Heights, San Francisco, California 
2019 — The Growlery, San Francisco, California 
2020 — Santa Clara University, Santa Clara, California